Bought this a couple years ago for hiking and trail running, used lightly, well cared for, works well for tracking distance and mapping tracks, replaceable batteries so you won't be stuck without a charger. Includes a handle bar mount and two wrist mounts. Computer hook up not included:
https://buy.garmin.com/shop/shop.do?pID=1041
Looking for $50 plus shipping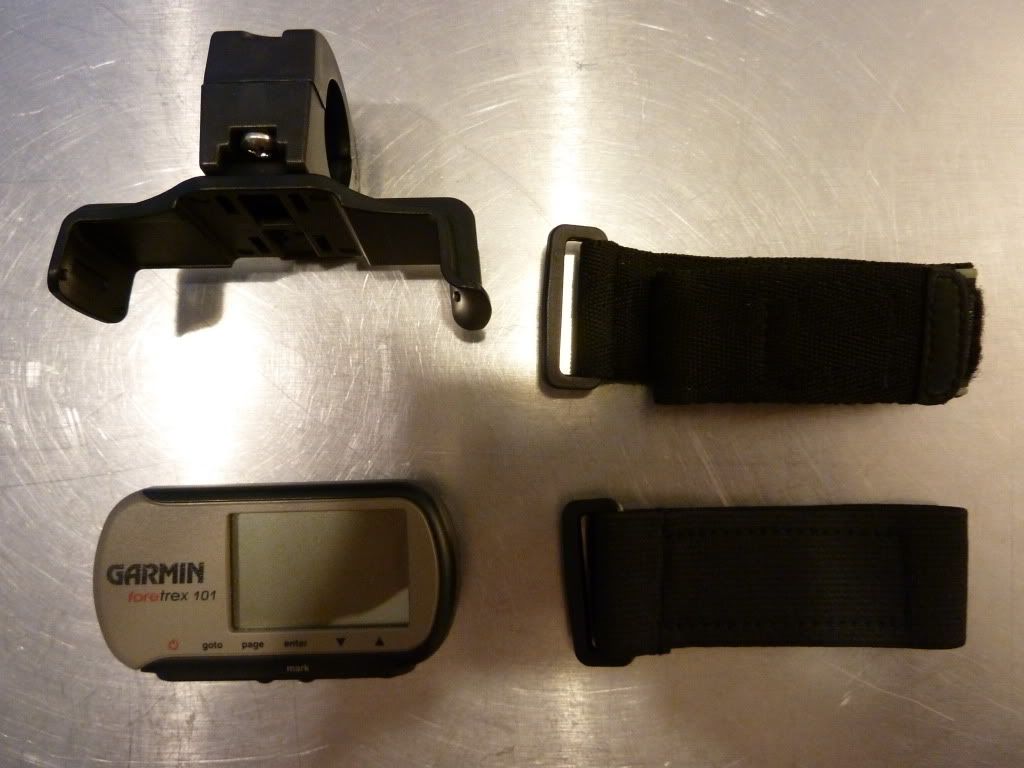 Garmin Site:
https://buy.garmin.com/shop/shop.do?pID=260&ra=true
Owner's Manual:
http://www8.garmin.com/manuals/Foret...nersManual.pdf
Tech stuff:
The Foretrex 101 and its counterpart, Foretrex 201, deliver hands-free GPS navigation in a lightweight, waterproof package. Lighter than many watches, this wrist-mounted navigator runs on 2 AAA batteries and is ideal for kayaking, hang gliding, skiing or any other activity that requires both hands free.
Unit dimensions, WxHxD: 3.3" x 1.7" x 0.9" (8.4 x 4.3 x 2.3 cm)
Display size, WxH: 1.4" x 0.9" (3.6 x 2.3 cm)
Display resolution, WxH: 100 x 64 pixels
Display type: Black and white LCD
Weight: 2.75 oz (78 g)
Battery: 2 AAA batteries (not included)
Battery life:15 hours
Waypoints/favorites/locations: 500
Routes: 20
Track log: 10,000 points, 10 saved tracks