Hi. I am a newbe having just started learning to ride a few months ago at the age of 55, weight of 220 and height of 6'3". I am hooked for sure. Am a Michigander teaching English in Harbin, China where there seem to be very few unicycle riders. My goal is to be the first to ride across the Songhua River when it ices over.
First, can anyone identify the unicycle I am using in the photos. I think it came from Taiwan or southern china. It is the only one I could find in Harbin and has held up really well considering my current ineptitude.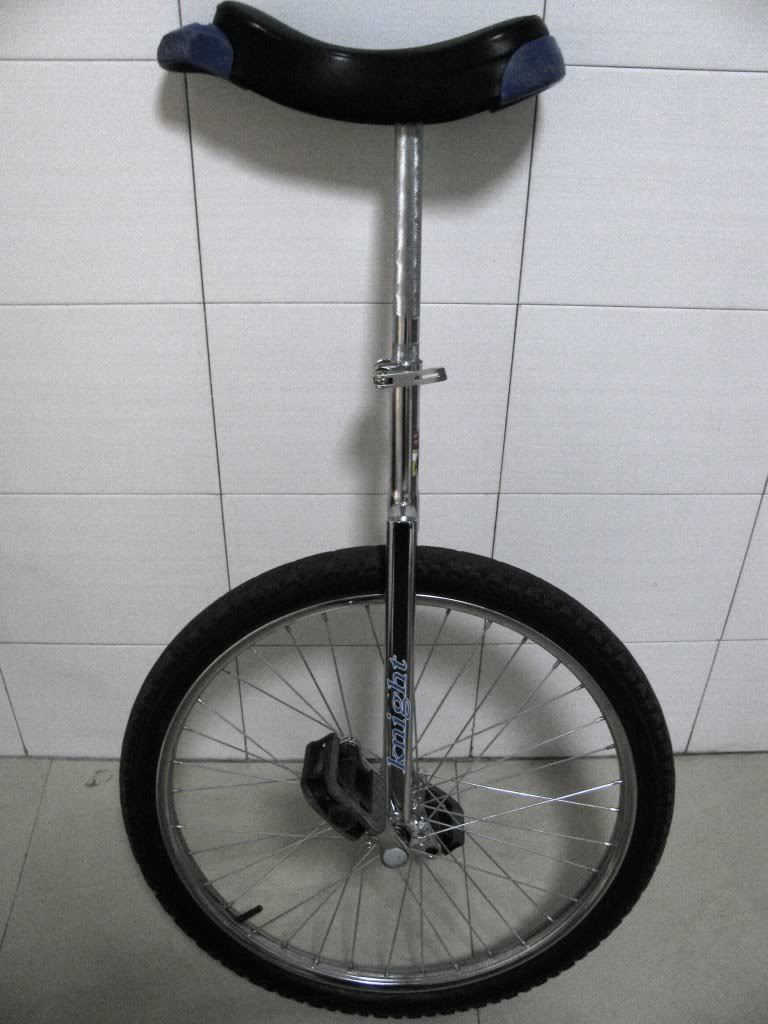 Second, the seatpost seems a bit short so I could get a local to weld a bit of something in there to lengthen it. When I ride my legs get exhausted at 50 meters (I know, not sitting down, all my weight on my feet) but when I do sit down I feel like my legs are too bent to have any power. It feels like the seat should be an inch or so higher. My question: do you have more or less control when you ride with the seat lower? Or, what is the optimum seat height?
Thanks for any input. I really like this site. Lots of good stuff here.