I looked here and online for anything on homemade or custom made unicycle brake levers and could not find anything. So I'm starting a new thread.
I was adding a brake to my new Nimbus 36er and wanted something that was made to work well on a unicycle. I did not want to adapt a brake lever that was designed and build for a bicycle as is normally done. I wanted something that was reliable, trouble free, easy to work on and did not look like an add-on after thought. That is, I did not want a hydraulic bike brake lever but I did want something that had the control of a hydraulic.
The brake I came up with is incorporated into the handlebar rather then something added on the outside of the handlebar. I used a TRP Spyre caliper that seems to be highly rated and can be adjusted to work with very little cable pull. My installation has a very short brake cable housing, less then 24", with only very slight bends. The short length and relatively straight run reduces friction in the brake cable. I believe it performs similar to a hydraulic but has the simplicity and reliability of a manual brake. The lever has a 2 to 1 mechanical advantage with a silky smooth travel from full release to full brake. The full travel of the lever is about ˝". The lever is tucked under the saddle and is easily accessible with any number of fingers from either side or the front of the seat handle. Yet the saddle handle is fully accessible as normal when the brake is not needed.
Even though I'm a total novice at operating a unicycle brake, I had to try it out. I was able to "level out" a 17% grade on my driveway with very little pull from a single finger. The 160mm disk rotor I used has no problem controlling the speed or even stopping on this grade. It seems to work well.
Although this exact configuration would not work for others because my handlebar is unique, maybe an idea or two could be used for others to come up with a unicycle brake lever rather then adapting bicycle levers for unicycle use.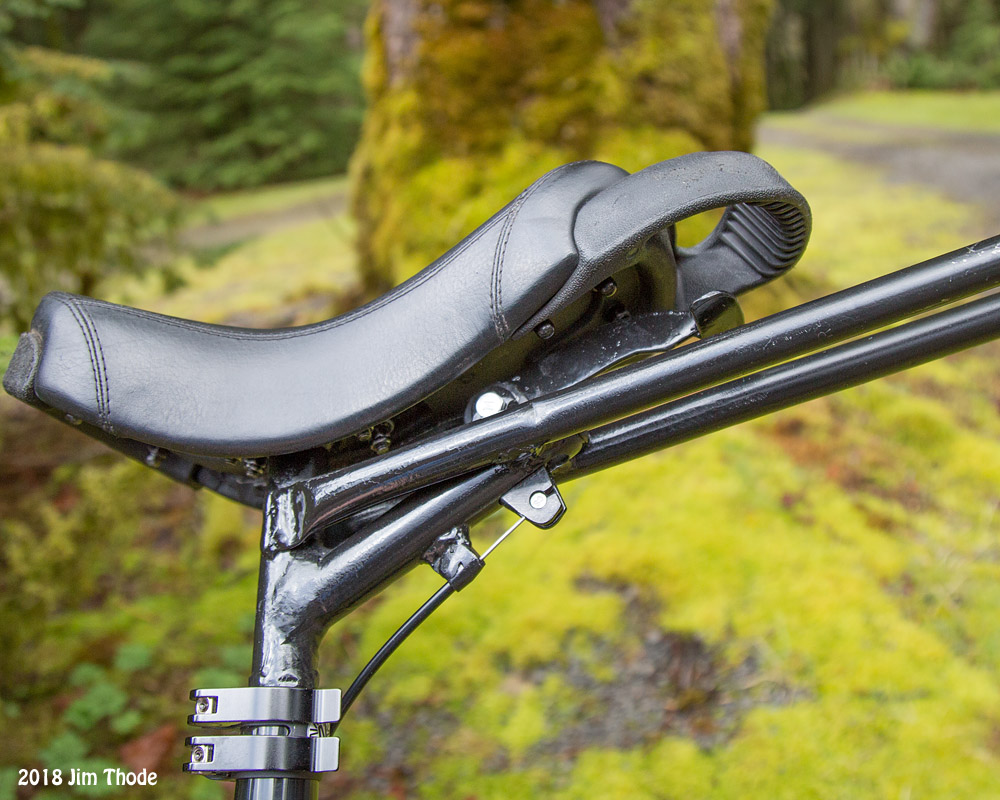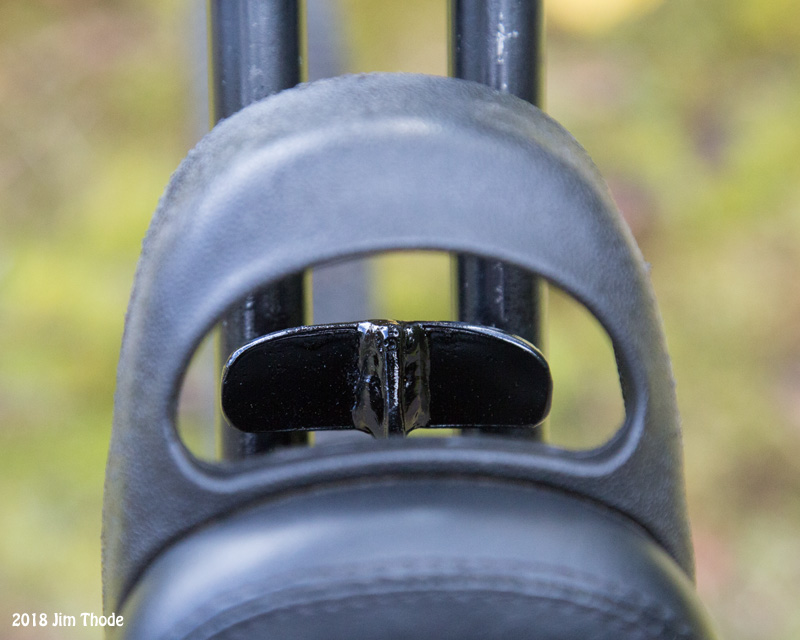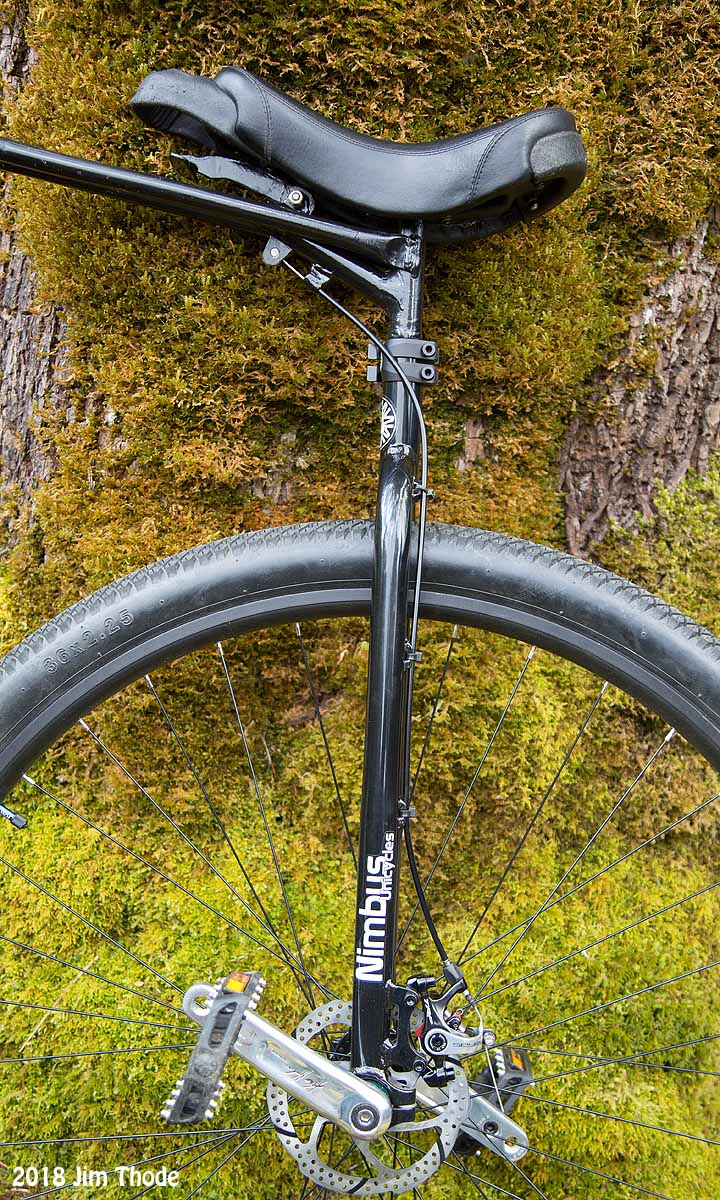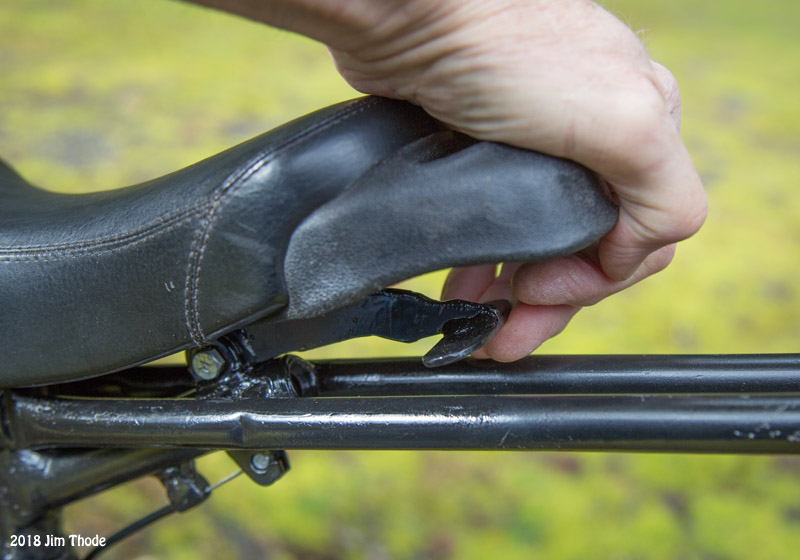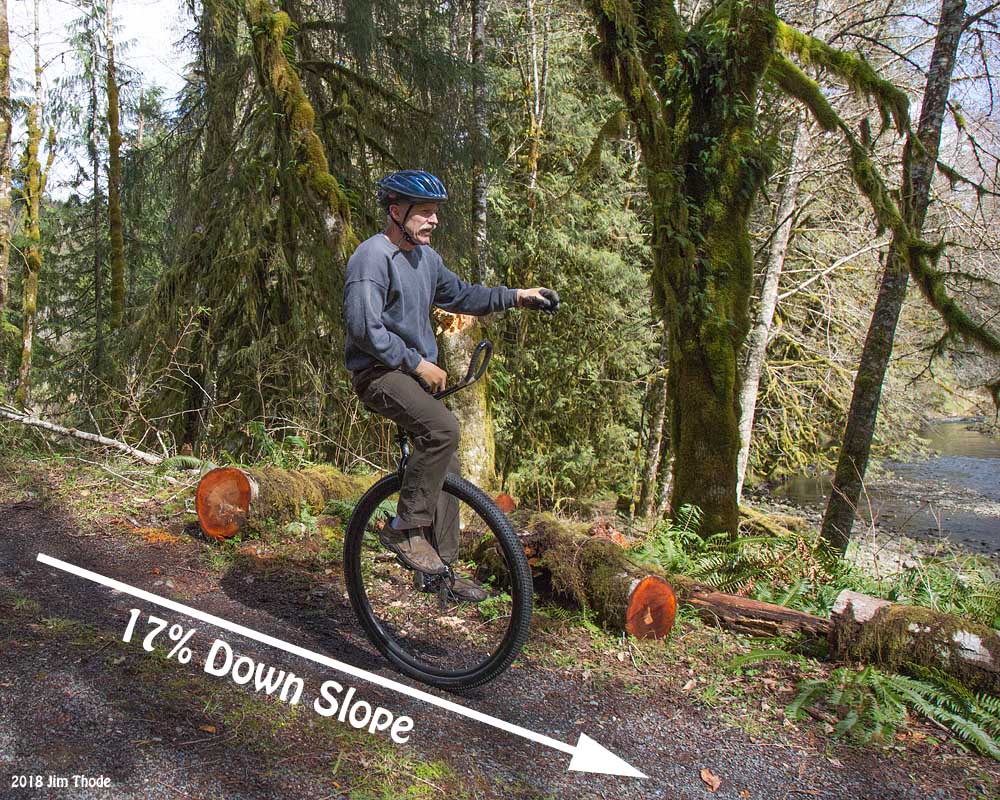 Jim